Reading Time:
13
minutes
Pornography has become one of the leading causes of concern among pastors and other religious leaders across the country.

If you're a religious leader, providing reliable pornography recovery and prevention resources is crucial.  Here's a simple guide.

Creating a healthy pornography recovery and prevention program in your religious community
 As pornography use has risen, more and more religious men, women, and children have struggled both with avoiding pornography and with addictive pornography patterns that can develop over time. 

As a religious leader, you probably feel a unique obligation to help guide and support your religious community in avoiding pornography and removing it from their lives.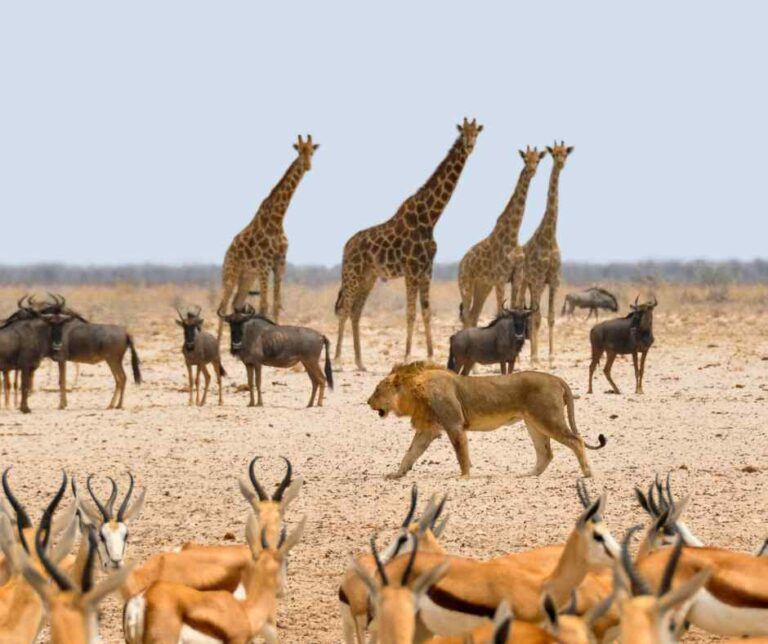 Unique challenges of porn recovery in religious communities
Pornography in your religious community presents many challenges and difficulties.  Pornography use is rampant in almost all segments of society, but it is of particular concern for religious communities.  This increased concern is due to two important factors. 

First, you and your religious community likely hold strong moral beliefs against the use of pornography. These moral beliefs add an extra layer of anxiety to the use of pornography.  Not only are you concerned about the personal and relational damage that pornography and pornography addiction might cause, but you are also worried about the spiritual damage it may inflict on those you watch over. 
Secondly, research has shown that the negative effects of pornography are often compounded and exaggerated in religious communities.  This is due to the unique blend of shame, misinformation, and increased anxiety around sexual topics specific to religious groups. To put it another way, pornography can cause more problems and issues in your religious community than it would in other segments of our society. 
As you try to navigate these issues, you may feel unsure of where to begin helping others move past and avoid pornography.  This guide will help you understand the basics of creating a healthy, strong pornography recovery and prevention program within your religious group.  While we'll leave the specifics up to you, this document will present the most vital ways to approach and set up resources in order to have the maximum impact and success within your religious community.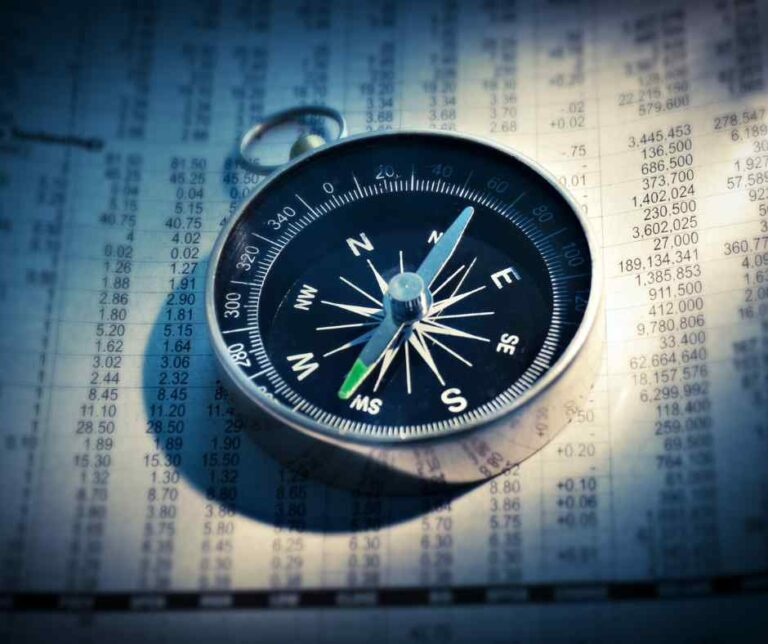 Let's start with some basics in terms of language.  When you talk about pornography, whether it be in private conversations or across the pulpit, there are some important factors to keep in mind.  How  you talk about pornography is often just as important as what you talk about.  
Your tone and word choice make a difference in how your language is heard by those listening to you.  Remember, you are often speaking to a wide audience of many different people and perspectives. 

When you give a sermon or lesson on pornography, you're speaking both to the porn addict and the person who has never viewed porn but has wondered what it is like. 

You're speaking to the spouse who has felt betrayed by the pornography use of their partner and to the spouse who may unexpectedly find out about their partner's pornography use tomorrow.  You need to keep all these audiences in mind as you prepare your thoughts and remarks.
Here are two important aspects to addressing pornography in an understanding, helpful way. 
"When we feel shame, we also tend to isolate ourselves."
Addressing shame as part of pornography recovery and prevention
Shame gets a lot of attention among pornography recovery and prevention experts and clinicians.  This is because shame is common among those who use pornography.  It's also a frequent factor in making the mental health and relational impacts of pornography worse. 

Here are three things to keep in mind about shame as you think about how you talk about pornography recovery and prevention in your religious community.
 1.
Shame often comes from feeling alone.
Part of what makes people feel shame is a feeling that they are different or on the outside of what is considered normal.  When we feel shame, we also tend to isolate ourselves.  We get uncomfortable being around other people, because we feel like they are judging us and our behavior.  As a result, we feel out of step with those around us.  This is certainly true of pornography.  
Research has shown that when people use pornography, they are more likely to avoid dating and those of the opposite gender[1]. Shame and feelings of inadequacy are a likely cause. Ironically, as people isolate themselves willingly, they feel even more alone.  
This shame cycle starts by feeling like we've done something others would disapprove of. Feeling shame tends to lead to drawing away from people, feeling isolated, and then feeling even more shame for avoiding people.  It's a constant battle for those struggling with pornography. When speaking about pornography, try to remember that language that makes people feel alone, abnormal, or feel like a bad person will drive them away and make them feel more isolated and disconnected.  
You want those in your religious group to feel connected to others, not alone.  While they may feel natural guilt about their behavior, try to promote language that helps everyone understand that all of us make mistakes. Even more, no one is truly alone in their journey to recovery. 
 2. Shame makes people reject help. 
One of the important things to understand about shame is that when we feel shame, we are more likely to keep our problems and concerns to ourselves.  Shame not only makes us feel alone and avoid others, but it also makes us less likely to open up to others.  Those who feel shame are more likely to lie to significant others and avoid talking to religious leaders about their problem.  
When you realize shame can create a barrier to receiving help, you can understand the importance of messages that emphasize honesty, open communication, and seeking out resources.  As you encourage those in your religious community to talk to others about pornography in their lives, you will help them reduce the negative effect that shame may be having on their life. Then you can help them to see the people and resources around them. 
 3.
Hope is the opposite of shame.
You may be asking yourself if it's okay to ever teach or preach about the dangers or problems with pornography use.  If you do, will you only be increasing the shame that people feel?  To answer this, it's important to understand the difference between teaching principles based on hope rather than shame.  
It is certainly okay to teach about moral principles and teach others about the problems and moral implications of viewing pornography. However, teach these principles in the language of hope, teaching people that there is always a road toward recovery and that there is always forgiveness to be had.  
Show and teach people that they shouldn't be alone, or focus on only the negative in their life.  Shame thrives where there is no hope. This is why people isolate themselves when they feel shame. It feels like nothing will actually help them recover or move past the harms that pornography has brought to their lives.  Try to show them another way, a way of hope.  
Balancing secular and spiritual messages in pornography recovery and prevention
One final note on the language you use with your religious community.  As a religious leader, you have the unique ability to balance spiritual messages about pornography with secular messages about pornography.

Teaching and supporting people when it comes to pornography is often much more powerful when it is done in a way that balances both of these perspectives.  That means you should:
Combine teaching about the spiritual dangers of pornography with legitimate research and data.
While many in your community will resonate with spiritual messages, an increasing number of religious people still have a hard time changing behavior without seeing tangible reasons for the change.  This is especially on issues they may believe are less connected to their religious faith.  
While you may wish everyone you teach may be motivated solely by religious reasons, sometimes adding some secular facts can reinforce what you're teaching.  Plus, there is a wealth of research and other information about the dangers of pornography that effect all people, religious or not. Adding these messages to your teaching will only enhance your messages about the problems that come with regular pornography use.
Get educated about the secular dangers of pornography.
To teach about the secular dangers of pornography, you'll have to know and understand them. There is a lot of research out there (and misinformation) to sort through.  However, the more you know about this topic, the better able you'll be to teach, counsel, and answer questions from those in your community.  We recommend you consider reading these resources we have put together to help educate people on the research focused on pornography use and its dangers. [BW1] 
Understand how both the spiritual and secular impacts of pornography should be  viewed on a continuum.
What does a continuum mean?  It means this is an issue with extreme highs and lows,  but also a lot of areas in between.  Pornography use can range from unintentional exposure that happens a few times in one's lifetime  to regularly daily engagement with pornographic videos and material.  
There are hundreds of behavioral patterns in between. Thus, the impact of pornography on someone's life is going to be altered based on where they lie on that continuum.  What this means for you is simple.  Make sure you're both educated on this continuum (Try our resource [BW2] on this topic as a starting point). Also, make sure you keep in mind that this continuum exists while teaching about or setting up resources for pornography in your community.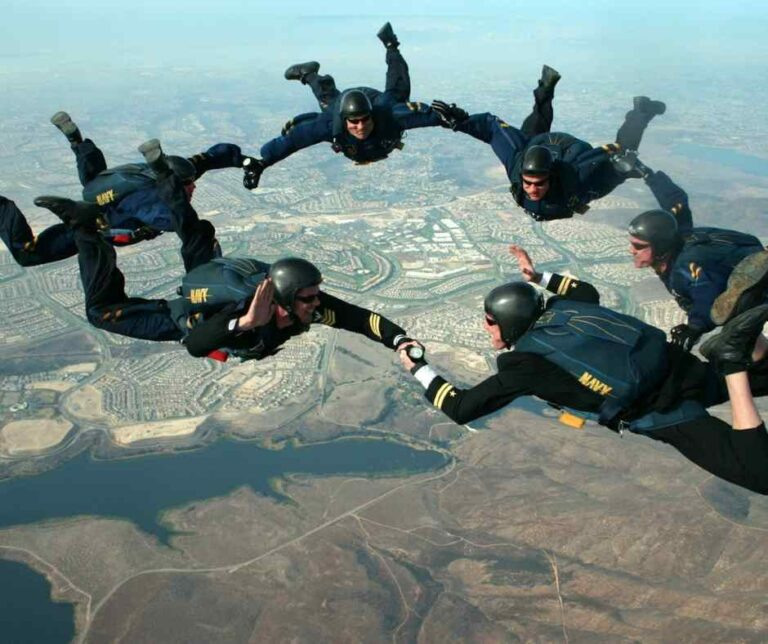 Now that we've covered some basics about the language you should be using when teaching and counseling about pornography use, let's talk about the structure of any strong recovery and prevention program.  To combat pornography, you need to be doing more than just teaching a lesson or preaching a sermon on the topic here and there. You need on-going structures in place to support those you watch over.  
A strong pornography recovery and prevention program should be based on the 3 C's, Counsel, Connection, and Community.  Let's briefly discuss each one.
This refers to setting up a system of one-on-one counseling on the topic of pornography that you or others will provide.  This one-on-one counseling may expand to counseling with couples or with parents and children. 
The first step is to be clear that you are willing and able to counsel on this topic.  If you set up a specific recovery program, you may wish to incorporate regularly scheduled one-on-one counseling sessions into that program. 
Counseling does not need to be universal (meaning you include everyone in your community the same way).  It can be tailored to the specific situations of those you are speaking with.  Every time you meet with a person, couple, or family, the situation and needs will be different.  Regardless, when are you counseling with those in your community about pornography, keep the following tips in mind:
Remember your role is as a religious leader and mentor.  If those you counsel with appear to need further help from a trained mental health professional, refer them to these resources.  Do not feel like you must take on individual or couple counseling that goes beyond your training.  You are just one of many potential resources for the people you guide and lead.    
Remember the importance of both listening and validating.
One of the most important things you can do when you counsel in a private setting is simply to listen.  Many people struggling with issues related to pornography have very limited people in their life who they are open to, or safe spaces where they can talk.  Give them the opportunity to speak.  Remember to also validate them regularly during these meetings, which means making them feel like what they are saying is important and real.  Validate their emotions and experiences by your tone, language, and body posture.
It is not uncommon to have someone speak to you about their pornography use before they have disclosed it to a spouse or other family members.  Always encourage them to maintain and develop open and honest relationships with those closest to them.  If someone you are counseling with has yet to disclose pornography use to a spouse, this should be a primary focus of your sessions.
Create clear goals and accountability.

 
Make sure your counseling sessions are not just about talking or listening.  Work toward developing clear goals together. These could be daily or weekly goals, or even goals for the next few years.  Help people develop a clear set of goals they are working toward.  Then create a method of accountability connected to those goals.  This could be check-ins with you, writing goals down, or helping them create a system of accountability within their family. Make sure there is more to goals than talking about them once.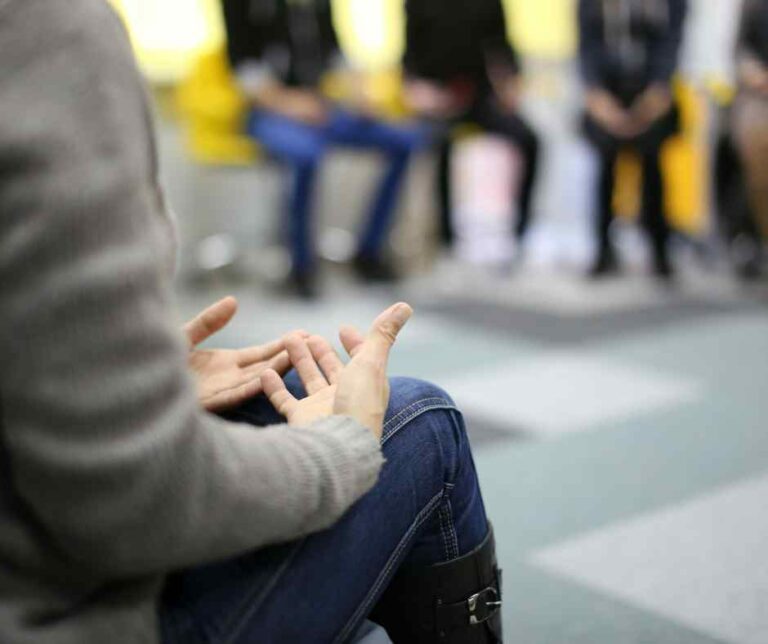 Connection is about social resources.  When people struggle with pornography, they often perceive they have few people around them who are really supporting and helping them. As a religious leader, you can help create and facilitate social connections between those struggling with pornography and people who love and support them. This can occur both within your religious setting and outside of it.  
Here are just a few ideas on how you might create this connection.  This list is not exhaustive.  We encourage you to think about other ways you may create connections within your religious community based on individual needs:
Sponsor and support a 12-step program.

There are many guides out there to help you understand and implement the principles found in most 12-step programs in your local community.  There may even be 12-step recovery programs focused on pornography in your area. If so, connect to these resources or consider sponsoring your own. If you are unaware of particular programs for this locally, we can recommend Live Free Ministries who offer Small Groups Online and the Live Free Community App.  These programs give people a sense of community with those going through similar struggles.  
Such programs can also be an important touch point with others where they can open up and express fears, frustrations, and successes.  12-step programs on their own may have limitations.  However, incorporating them as one potential resource you provide your religious community is a great way to utilize existing resources rather than building something from scratch. 
Create a class that meets regularly on the topic of pornography.

This class may be focused on whatever you feel like your community needs.  Having issues with teens and parents communicating about porn? Create a class focused on this dynamic.  Seeing married couples struggling with pornography? Create a class focused on marital dynamics.  
Consider inviting outside speakers from your community to teach a class on their expertise area such as a social work or therapist.  Don't feel like you have to do everything!  We recommend keeping these classes to 4-6 weeks in length, meeting weekly for about an hour.  That's enough time to teach important principles and build skills, without the classes feeling like a burden on families.
Have a list of resources outside of your religious community.
Resources are one of the most important things for families and individuals when coping with stressful situations.  When it comes to pornography, it may be helpful to have a list of therapists, educators, individuals in recovery, and digital resources and websites you can give to people who ask.  Consider generating a resource guide that you can easily hand out to people in your community when they have a question about resources regarding pornography.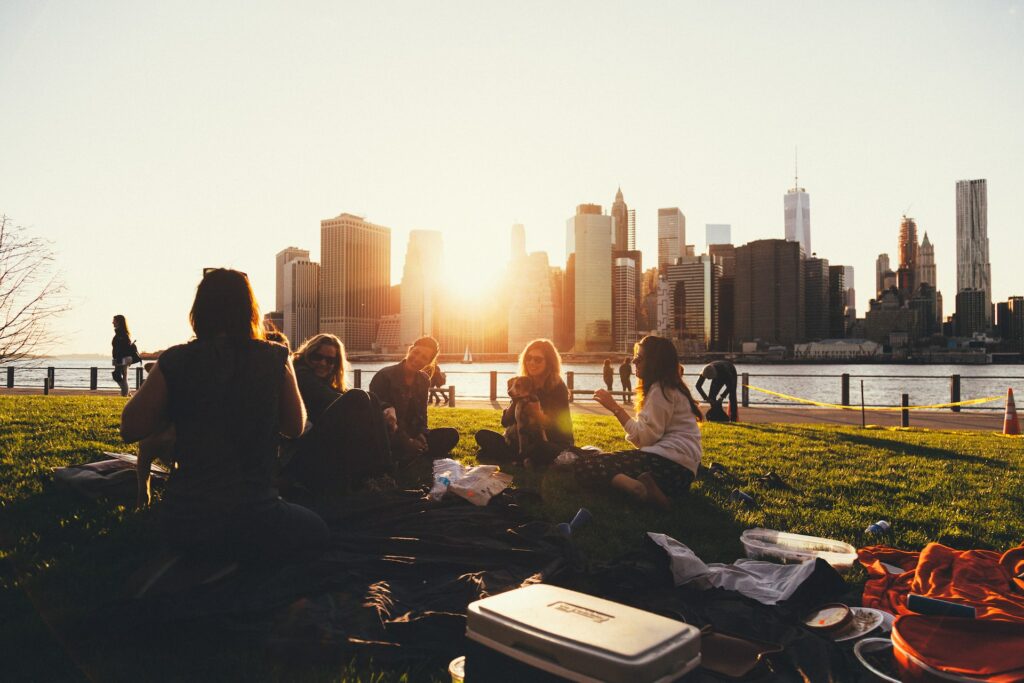 The final C is Community. This means creating a community that values avoiding pornography across your entire religious group.  It's easy to assume that the majority of those you serve want to avoid pornography.

But when religious groups make a community effort to stand against pornography and make avoiding pornography a group goal, they create an atmosphere of support and encouragement.  Don't let pornography be a silent adversary!  Bring it out in the open.  Here are a few suggestions on how you might do this.
Talk about pornography as a community regularly.
Pornography is everywhere and is a constant threat to families and children.  Some experts believe that pornography use is the single most common risky behavior that modern teens struggle with (more than drugs, delinquent behavior, or alcohol).  If this is true, then pornography is something you should be talking about regularly. 

Build awareness in your religious community about how common pornography is. Help parents be aware that their children and teens will encounter porn at some point.  Arm them with the tools to navigate this exposure.  
Help couples realize that navigating pornography use is now a common issue that most couples must deal with.  Help those in your community see that pornography needs to be regularly addressed.  Weave it into other topics and conversations or lessons that occur in your community.
Strive to create broader community awareness.
Pornography is not just a problem for the religious.  While some would like to argue that pornography related problems exist only because some religious groups have moral beliefs that create unneeded stress and anxiety about pornography, research has clearly shown that pornography use creates risks for all people.  With that in mind, your religious community can be an agent of change and education in your broader area.  
There are hundreds, if not thousands of people, in your broader community that also need to be educated about the dangers of pornography. What could you be doing to help support these efforts?  Can you find ways to educate the broader public by offering public classes or presentations?  Can you take some of the resources you've developed in your community and offer them to the neighborhood or city where you reside?  
Here are just a few examples of how you might build this type of community outreach:
Offer pornography focused classes to the broader community

Open 12-step or recovery classes to those not of your faith.

Work with other faith communities in your area to exchange resources and ideas on how to fight pornography.

Hold a rally, 5K, or other community event to raise awareness about pornography use.
Goals are key motivators of human behavior.  While setting goals with individual people and families is key to any successful recovery program, don't let goals be something that occurs only on the micro level.  It is easy for religious pornography programs to quickly become isolated to only the handful of families who are openly struggling with pornography.  
Consider setting community-wide goals within your religious group to keep everyone engaged.   For example, you may create a goal that all parents will have at least two conversations about pornography with their kids in the next 3 months.

Or you could set up a goal that every couple in your church will create a joint mission statement when it comes to pornography use in their marriage and family.  The possibilities are endless but think about how you might encourage and support setting up some of these clear goals and getting your community involved together in the fight against porn.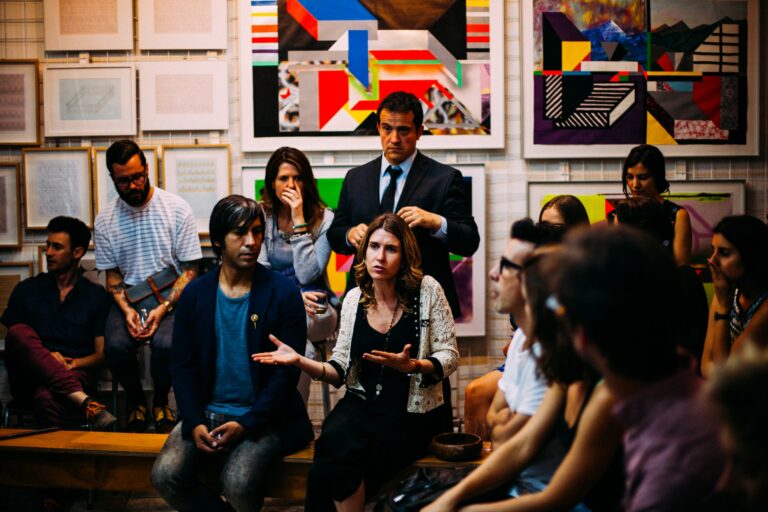 There's one final piece to this puzzle – prevention.  Although prevention can be a part of many of the previous aspects of this document, it is important to not only focus on those who are currently struggling with pornography.  Companies that produce pornography are targeting young teens! 

Many children have been exposed to pornography, often around the ages of 10-12.  As a religious leader, you have an obligation to help these young children and their families understand how to best protect their family.  Again, the specifics are up to you, but we recommend at least considering doing the following: 
 Have bi-annual classes or presentations to parents on how to monitor for and prevent pornography use.

Have bi-annual presentations or lessons about pornography for youth in your community.

Create a resource guide, pamphlet, or other document that provides families with education about the harms of pornography and resources to prevent its use. 
Remember, you don't need to know everything or have every answer to start this defensive wing of your program.  The key is to start generating conversations in your community to help bring pornography and its dangers out in the open.  Don't wait!  There are many resources here and elsewhere to help you become educated and better informed.  
Creating a program in your religious community focused on pornography recovery and prevention can feel overwhelming.  While this can seem like a lot of focus on a very specific issue, the data on pornography use among children, teens, and adults suggests this may be one of the most pressing issues the faithful under your watch are struggling with and worried about.

Take things step by step, one part at a time.  Look over this guide. If you can only start in one place or do one thing, start there.  Do something and get the momentum going!
Resources for pornography recovery and prevention
[1] https://www.tandfonline.com/doi/full/10.1080/00224499.2017.1295013?casa_token=71Hrqi1wyawAAAAA%3A-uKbi8CtvmB1iDaddiBVdHKo9Zqa-skutL5eX2Ios8qY76zvT6vjxZ-tTevQMhFIB_FG73RN_kZ1BQ

[BW1]Link to a few of our existing resources here
 [BW2]Link to continuum resource